Anne Francoise
FROM
HR Director

TO
Career Coach

Ultimate Contribution
Help people that are unhappy or unfulfilled at work by offering counselling services to guide them in their discovery process.
Mar Rado
FROM
Unemployed

TO
Teacher

Ultimate Contribution
Inspire others to live a more sustainable lifestyle and reduce their environmental impact through tiny living and ecotourism.
Anna Dust
FROM
Unemployed

TO
Virtual Assistant

Ultimate Contribution
Empower women to regain control over their lives and showcase their unique qualities and qualities by creating a healthy and positive connection with their bodies through movement and sound.
Masum Ahmed
FROM
Monitoring Officer

TO
Commissioning Analyst

Ultimate Contribution
Help people with healthcare needs to access information, advice and advocacy services by commissioning models of provision (and developing technological solutions) to meet their information needs
Denise McKendry
FROM
Teacher

TO
Teacher

Ultimate Contribution
Use my voice to effectively communicate and connect with others in engaging, fun and creative ways where others feel inspired and informed. I will accomplish this through speaking, writing, presenting and mentoring/coaching (especially youth)
Radha
FROM
Senior Consultant

TO
Portfolio Career

Ultimate Contribution
Help designers, manufacturers and consumers to protect the environment and not waste our resources and things we have been working in a direct, hands-on, people-focused manner to teach, share knowledge and demonstrate what can be done.
Divya
FROM
Unemployed

TO
Program Manager

Ultimate Contribution
Help people to achieve better physical, mental, emotional and material outcomes by research, structuring, planning, coordination, project management, communication, analysis and writing.
Lucie
FROM
Head of Education

TO
Portfolio Career

Ultimate Contribution
Help young individuals (particularly vulnerable women) unlock their potential and develop their strengths by teaching and guiding them to learn and grow.

Roxanne
FROM
Unemployed

TO
Facilitator

Ultimate Contribution
To help students (adults or youths) to be able to express themselves both orally and in writing, through the lessons and activities I create for them. For students to visualize themselves achieving regardless of social class, status, cultural background or race.

Julian
FROM Unemployed
TO Lawn Maintenance Trainer and Team Leader

Ultimate Contribution
Help people to discover and grow (in nature). Develop an environmentally-sustainable and self-consciousness set of values by creating a place to facilitate the experiential education process in a sustainable lifestyle.
Derek
FROM Business Owner
TO Client Services Specialist

Ultimate Contribution
Help newcomers to unlock their potential and grow by managing, leading and educating.
Mandy
From Lawyer
TO Portfolio Career

Ultimate Contribution
Help people within business to do their work in a legal and compliant way and to help them find the best way of bringing their projects and ideas to fruition by providing guidance and assistance.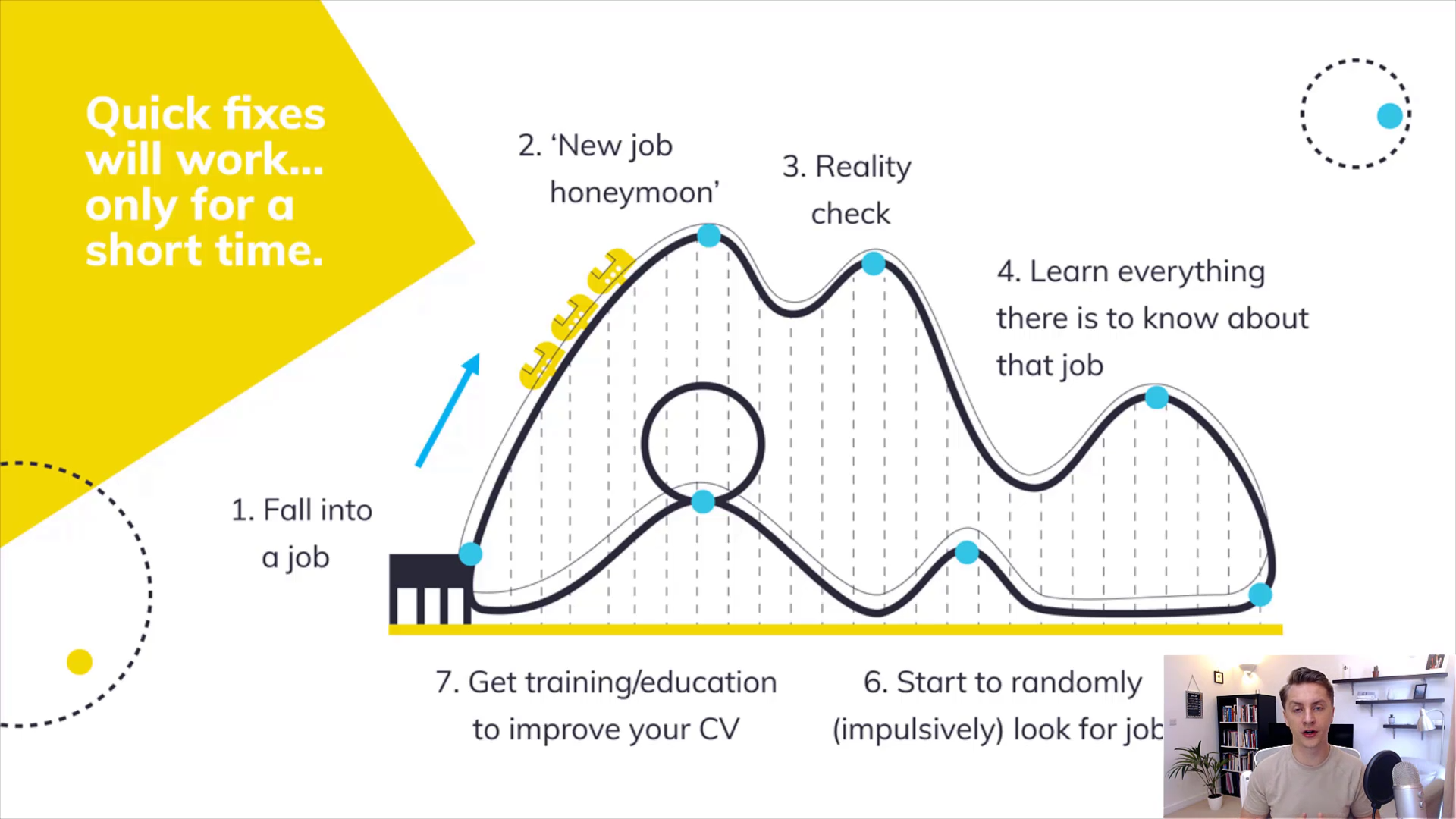 Free Sign Up to the Bootcamp
Learn How to "Clarify & Transition" into a Meaningful Career
Register For The free Challenge Below
By submitting your information we will email you marketing material. You can opt out anytime. We will never sell, rent, or share your personal information.
Created with